Biography
Sheldon Rothbell, Ed.D., J.D.
EDUCATION
Ed.D. 1972 – Columbia University
J.D. 1988 -- Honor Graduate, Law School, State University of New York at Buffalo
Certificate - 1964 – National Defense Act Fellow, University of Puerto Rico Spanish Language and Hispanic Culture
EXPERIENCE
Before embarking upon a career in law, Mr. Rothbell had a successful career with the New York City school system. He was a teacher on all levels, elementary through university. He also served as a supervisor and the Executive Assistant to the District Superintendent in a district of 45,000 students. Many of them were the children of immigrants from the West Indies, Central America, Africa and Europe.
The son of immigrants, he developed a deep and genuine sympathy and respect for the immigrant experience, which was reinforced by his work in the City schools. When he went to law school, he volunteered to serve in the Immigration Law clinic. Subsequently he served as:
Intern with the Chief Legal Officer of the U.S. Immigration and Naturalization Service in Buffalo
Law clerk with Gellman, Cohen, and Grasmick, immigration lawyers, in Niagara Falls, New York
International Scholar Advisor, and Foreign Student Advisor at the State University of New York, Buffalo, assisting scholars with problems related to study and employment in the United States.
After law school, Mr. Rothbell practiced immigration law with Yuen & Techner in Manhattan.
In 1991 he opened his successful private immigration law practice.
Mr. Rothbell is admitted to practice in all state and federal courts in New York and is a member of the American Immigration Lawyers Association.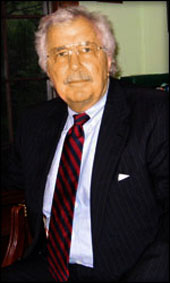 Free Consultation
Or call us:
(631) 246-5904
Toll Free: (877) 791-7577