Biography
Frank Fountain, J.D., LL.M.
EDUCATION
LL.M. 1998 – Graduate Law Fellow, Yale Law School
LL.M. 1991 – Honor Graduate, U.S. Army Judge Advocate General's School
J.D. 1986 – Honor Graduate, University of Georgia School of Law
B.A. 1978 – Distinguished Graduate, Virginia Military Institute
EXPERIENCE
As a lawyer for more than 20 years, Mr. Fountain has served as a prosecutor, defense attorney, and counsel in complex investigations and litigation, including at the White House as the Chief Counsel to the President's Foreign Intelligence Advisory Board and also to the President's Intelligence Oversight Board. At the U.S. Senate, he served as Senior Counsel to the Permanent Subcommittee on Investigations. He also served as the first Chief of Prosecutions for the international criminal court established to prosecute international crimes in Sierra Leone. Most recently Mr. Fountain has been in private practice with a concentration in immigration and international law. Mr. Fountain has practiced in 25 countries.
As a trial lawyer, he won every contested felony case he handled as a prosecutor or defense attorney. As a litigator and negotiator, he has represented senior U.S. officials in complex and high-stakes matters involving other government officials, as well as private citizens, foreign governments and international organizations. While practicing at the White House, Senate, and U.S. Central Command, he handled sensitive legal matters in Europe, Latin America, Asia, Africa, and the Middle East.
The grandson of immigrants, Mr. Fountain has a deep understanding of and respect for the immigrant experience. In his years representing immigrants, he has not lost a case. His successes have included complicated cases of asylum, waivers, hardship and naturalization.
Mr. Fountain is admitted to practice in New York and Georgia and is a member of the American Immigration Lawyers Association.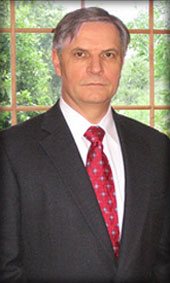 Free Consultation
Or call us:
(631) 246-5904
Toll Free: (877) 791-7577